The Details
Bourbon & Branch | 501 Jones St, San Francisco, CA 94102
Wednesday, September 27th
7:00pm - 11:00pm
Be on the lookout for an invitation in September with more details.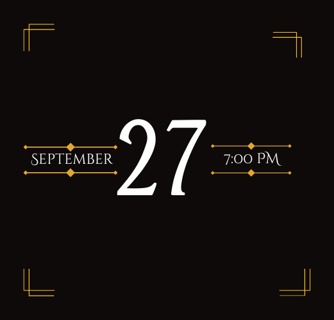 House Rules
Provide our bouncer the secret password you received at CrossVue's Workday Rising booth.
Please Speak Easy.

No cell phone use.

No standing at the bar.

Don't even think of asking for a "Cosmo."
Please be patient, our drinks are labor intensive.

Please exit Bourbon & Branch quietly.
Secure your entry. Register.
In September, our team will send you an invitation with the details you need to gain entry.